Chiropractor Philadelphia PA serving 19102
Welcome to Cherry Street Chiropractic located in Philadelphia. Chiropractic is one of the most amazing healthcare professions, but very few people understand what it's all about. We are here to help you gain a basic understanding of how our Philadelphia chiropractors can help you and your family.
---
Welcome to Cherry Street Chiropractic
At Cherry Street Chiropractic, you will discover an effective and refreshingly simple approach to receiving care that is both accessible and convenient for your busy schedule. Maybe you already know how chiropractic care can help maintain your health and are looking for a regular 'tune-up' or maybe you have been suffering with a condition that you assumed you would always have to consider as your "normal." In either case, please accept this as my personal invitation to learn more about how I may be of service to you.
---
How Can Chiropractic Care Help You?
Many people have anxiety around choosing a new doctor who they can trust. This is why my initial consultation with you is complimentary; it allows time for us to get to know each other before making any commitments to an examination or receiving care. I listen to your health concerns and goals and then you have a chance to learn more about my practice, as well as why and how chiropractic can benefit you. I believe that great doctoring begins with genuine concern and heart-felt compassion for my practice members. If this sounds like we may be a good fit, I look forward to meeting with you soon!
All my best!
Dr. Justin Brame
HOW TO FIND A CHIROPRACTOR IN Philadelphia
This guide will help you find the best chiropractic clinic in Philadelphia for you. When most people in Philadelphia decide they need a chiropractor, they end up doing a search and just picking someone at the top.
Being at the top of Google for the chiropractic search does not necessarily mean they are the best chiropractor for you. Follow the steps below to make sure you are picking the right chiropractor for you.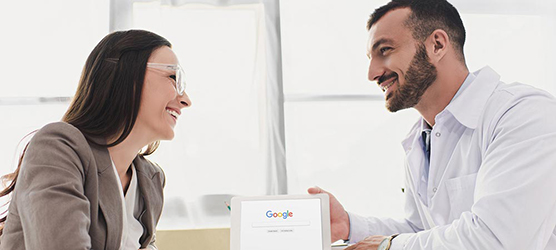 Time Needed: 5 minutes
Total Cost: USD 0.00
4 EASY STEPS TO FINDING A CHIROPRACTOR IN Philadelphia
Step 1: Open up a Google search
You will want to type one of the following in the search bar:
Chiropractor Philadelphia
Chiropractor 19102
Chiropractor near me
Best chiropractor in Philadelphia

Step 2: Review Their Website
The best chiropractors in Philadelphia put as much care into their website as they do into the rest of their office. By reviewing their website you will get a good feel for the doctor and if they are right for you.

Step 3: Check Out Their Reviews
Check out the Google Business Page of a chiropractic clinic you are thinking about visiting. It is easy for someone to say they are great, it's a different story to get other people to say great things about you.

Step 4: Give The Office A Call
Now that you have a basic understanding of what the office is about. Give them a call to make sure they fit the message that their website and GMB have been sending. You will know in a few minutes whether the office is the right one for you.